March 27, 2015 in Pregnancy by Heather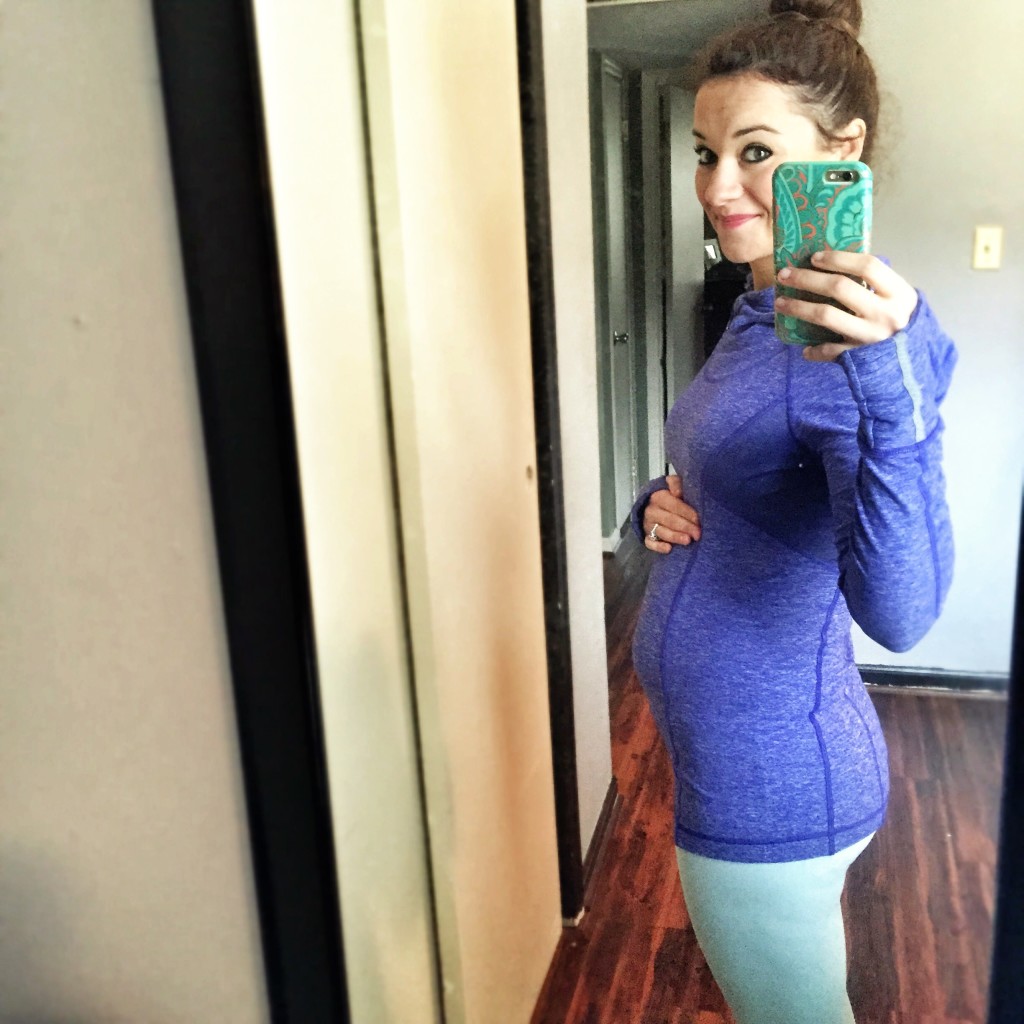 How far along? 17 Weeks. In case you missed last week, here's my 16 week report! (See below for my feeding questions, the NEW Honest Company feeding line AND….drumroll please our baby's NAME!)
Total weight gain: 8 pounds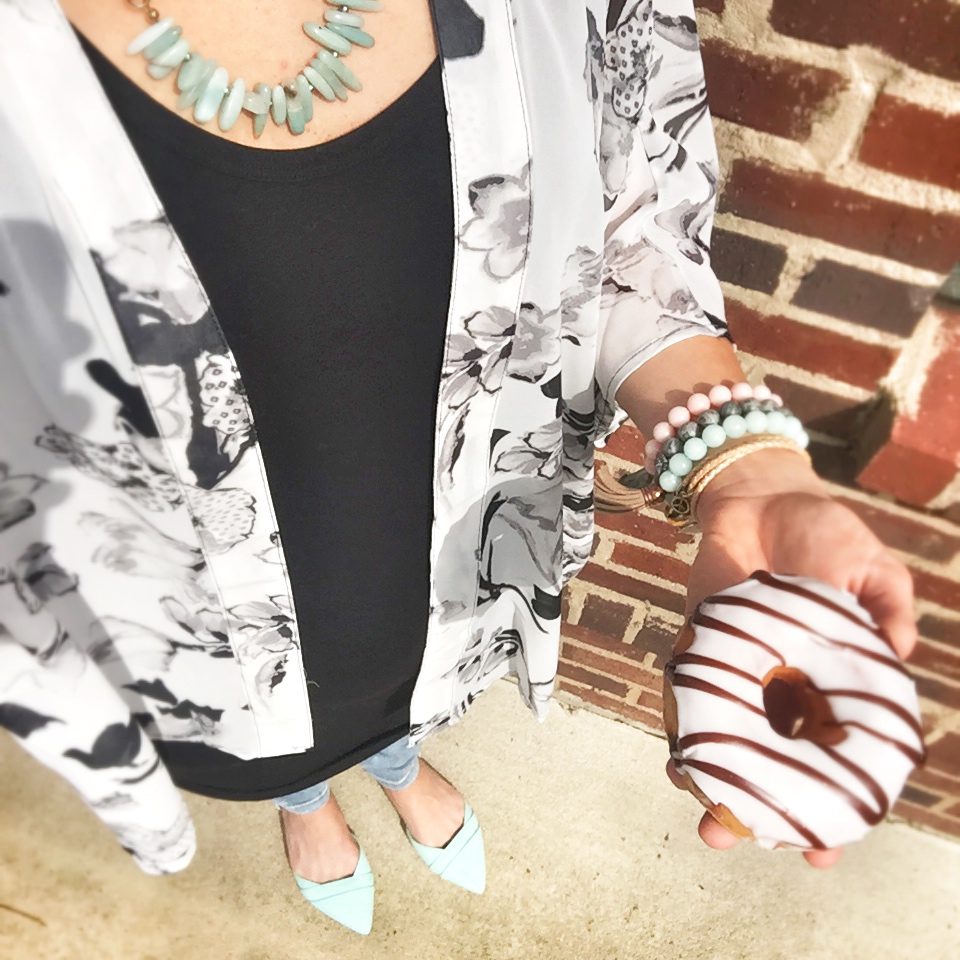 Maternity clothes? I got in my Pink Blush maternity jeans (& the black top I'm wearing in this pic and a few other items I can't wait to bust out!) and am thrilled that they look so normal! It is taking some time to get used to that elastic waist band though, I'm not gonna lie! I also purchased some clothes this week through Vestavia Trading Company on Facebook.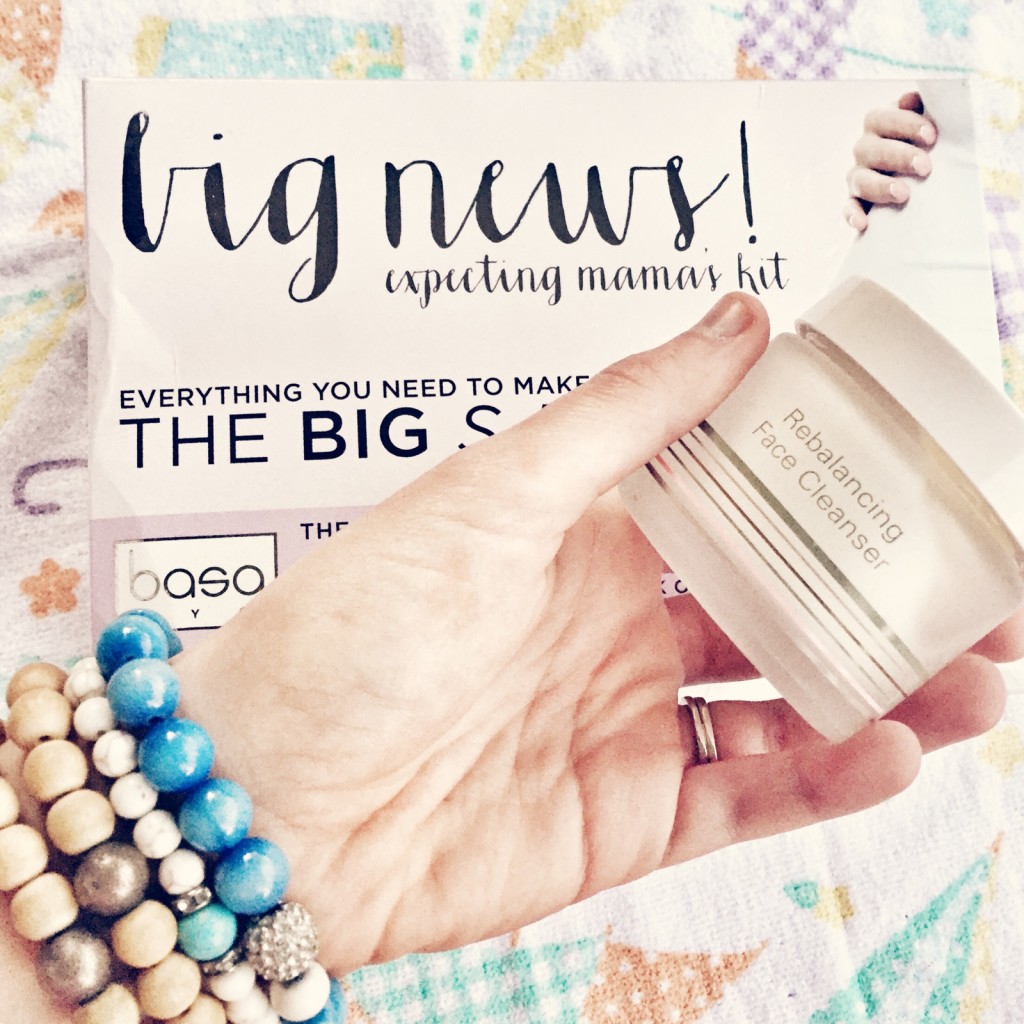 Stretch marks? No, but I have started using my Basq pregnancy kit. I'm in love with the face wash already after two washes!
Sleep: Knock on wood, it's pretty peaceful but my stomach is starting to feel a little heavier.
Best moment this week:  SO excited for sunshine and the excuse to get out for walks and runs with the hubs and friends after work.
Miss Anything? This is going to sound weird, but I don't even normally like oysters, but I wish I could have some right now.

Food cravings: Tonight at 8:45 I saw a picture of an ice cream cone on Instagram and the hubs and I HAD to make an impromptu trip to Mcdonald's to get a vanilla cone.

Anything making you queasy or sick: No

Gender: Boy! We've decided on a name!! Leyton….middle name still to be decided. Eric and I have liked this name for a boy since the beginning of our marriage. Eric told me he like it from the Australian tennis player Lleyton Hewitt and ever since then it's kinda just been a boy name we considered.
Symptoms: Sinuses due to allergens/spring blooms
Belly Button in or out? In

Wedding rings on or off? On

Mood: SPRING! Warm Weather!
Baby is the size of: white onion

Looking forward to:  First baby shower tomorrow-with my Pure Barre girls!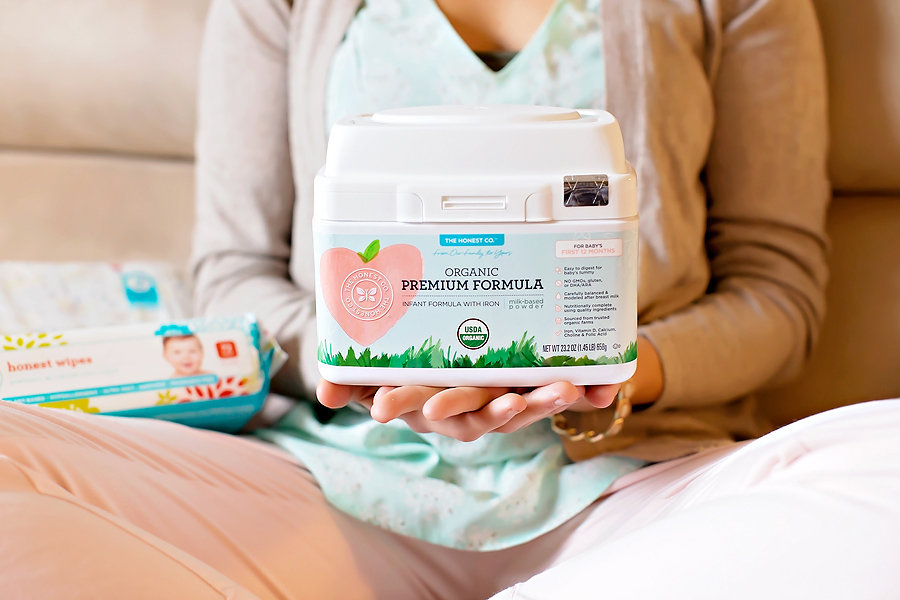 One thing that I've been forced to think about recently is feeding. It's been really eye-opening to me to watch friends go through breast feeding or formula-feeding or a mixture of both. What a taxing but rewarding experience, it seems! If I could choose, I'd love to be able to breastfeed, but I've heard it can be incredibly difficult and sometimes just hard to "get it."
My brother and sister-in-law had a baby about 6 weeks ago and one piece of advice that Kyle gave us was to at least have a container of formula on hand, just in case. I decided to actually listen to Kyle for once and started scoping out formulas and the multitude of baby sites out there. My boss has told me she loves Honest Co. for all natural, healthy baby products and always buys their diapers as shower gifts for new moms because they have lots of really cute patterns to choose from as well as being organic.
I started checking them out and then before I knew it a few items had jumped into my cart. I just don't know how that happens sometimes!

I got The Honest Company feeding line organic premium formula. They've recently launched a whole new line of feeding products. Here's the breakdown I learned about the formula I chose:
-Easy to digest for baby's tummy
-No GMO's, gluten or DHA/ARA
-Balanced and modeled after breast milk
-Nutritionally complete
-Sourced from trusted organic farms
It seems like there is a LOT to learn about feeding baby, how long to feed, and how to involve your husband. I'd LOVE to hear your feeding tips below in the comments. Please clue me in on what worked well for you and if there's anything you'd do differently in hindsight. Major thanks in advance!
Disclaimer: Compensation was provided by The Honest Company via MomTrends. The opinions expressed herein are those of the author and are not indicative of the opinions of The Honest Company or Momtrends.