April 14, 2014 in Healthy Living by Heather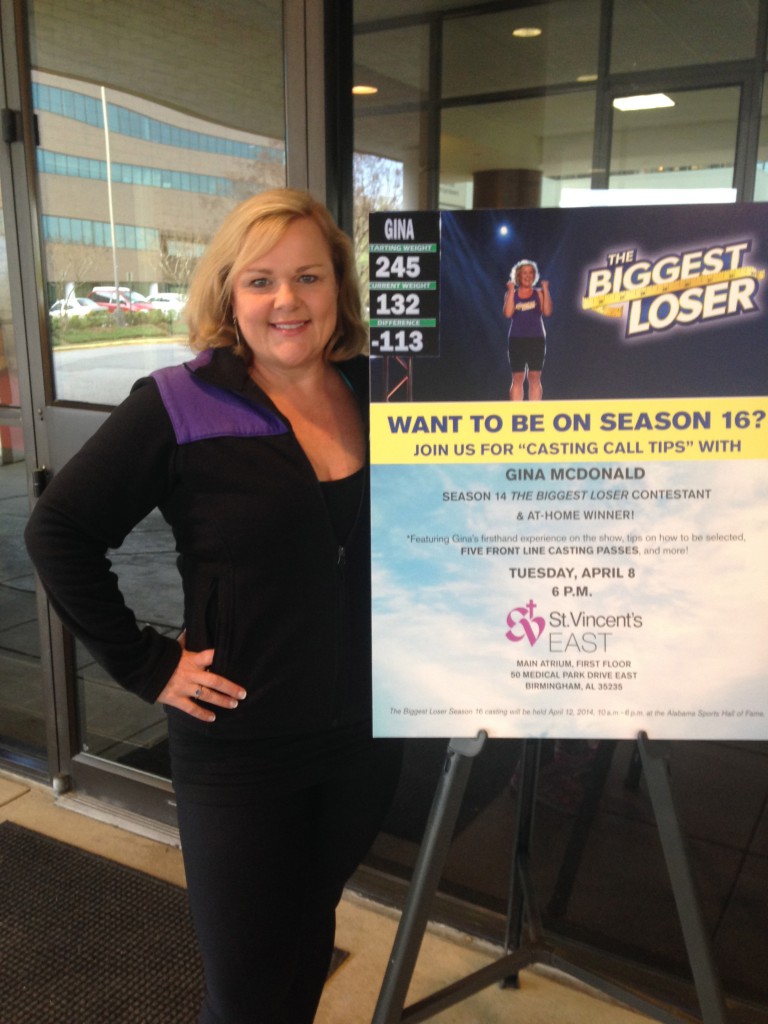 As I mentioned last week, I was honored to be asked by B Metro to cover The Biggest Loser pre-audition tips session with season 14 winner, Gina McDonald, at St. Vincent's East here in the Birmingham area. I took that opportunity to ask her about healthy meals she likes and got to interview St. Vincent's President and COO Michael Korpiel, as well as bariatric surgeon, Dr. Miles.
I was excited to learn about Gina's healthy quick go-to meals, Dr. Miles tips on healthy eating for weight loss (hint: he loves Clean Eating like I do), & Michael's take on getting healthier in Birmingham and how St. Vincent's East is trying to aid in doing just that.