March 7, 2014 in Lifestyle by Heather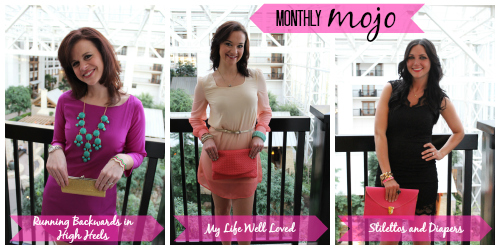 Rachel, Molly & I are collaborating to show you what we're loving each month….aka our Monthly Mojo! Learn a little bit more about these pretty girls below and then see some of my favorite things of the month and theirs by visiting their blogs!
Molly is a lifestyle blogger at Stilettos and Diapers. She's a mommy of 2 and has her own store online you should check out called Molly Suzanne.
Rachel is also a lifestyle blogger at Running Backwards in High Heels and has two little "ginger flippers," is a runner, and also lives in the great state of AL with me.